South Coast Orchid Society
2018 Annual Auction
Update — October 15, 2018: Just a week to go! Auction chair Mong reports that teams are already on the move, driving all over Southern California to pick up plants donated by orchid growers. A big THANK YOU to Mong, Elaine, Espie, Janell, Marylyn, and all the other Orchid Roadies who have pitched in to make this auction a success! As the plants are gathered, other team members are checking them in and adding auction labels. Mong estimates we have about 50 items in hand already. Watch this space for more updates!
---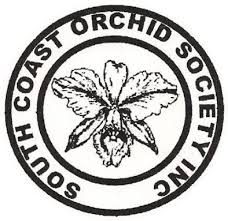 The annual auction is our main fundraising activity for the year. We depend on the proceeds from the auction to pay for the featured speakers at our meetings and for rent for the meeting hall and judging center. Plants donated by individuals and vendors are offered at a public auction during our October meeting. See the list of vendors for 2017; the list for 2018 will be similar. There are usually several hundred plants, most of them suitable for growing outdoors in our area. There are blooming plants, divisions of plants that are hard to find commercially, seedlings of new hybrids, and strange and wonderful species orchids.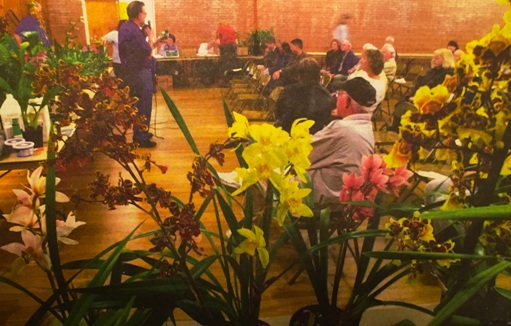 The auction will start PROMPTLY at 6:30 pm on Monday, October, 22, 2018 at our usual meeting place, Whaley Park Community Center, 5620 Atherton St., in Long Beach, California. This is an hour earlier than our normal meeting time — don't be late! Doors open at 5:00 pm for set-up, receiving and checking in plants, etc. Please try to arrive by 6 pm so that you will have time to register as a bidder and examine the plants beforehand. The auction should conclude around 9 pm.
We can accept payment by cash, personal check, or credit card.
If you have orchid plants to donate for the auction, please make sure they are clean (both plant and pot!), healthy, well-groomed, and properly labeled. Please contact the auction coordinator as soon as possible to arrange for your donation!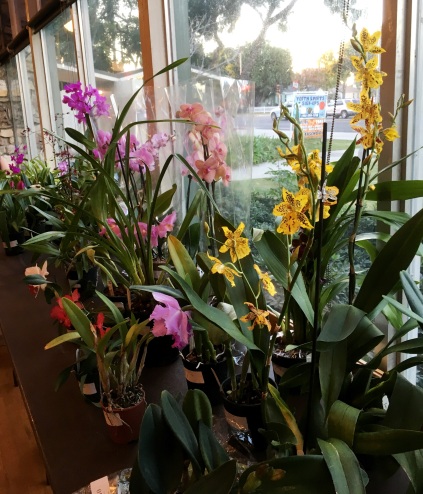 SCOS relies on a large number of volunteers to put on this ambitious event. Tasks include setup of the meeting room, clean-up after the event, checking in plants before the auction, helping the auctioneer, registering bidders, recording sales, receiving payment, refreshments, and generally keeping everything on course. Volunteer if you can! Doors open at 5:00 pm.
If time permits, we may be able to post a preliminary plant list HERE. Watch this space!
The more people who attend, the more successful our auction will be. Please spread the word to EVERYONE you know who may be interested in orchids!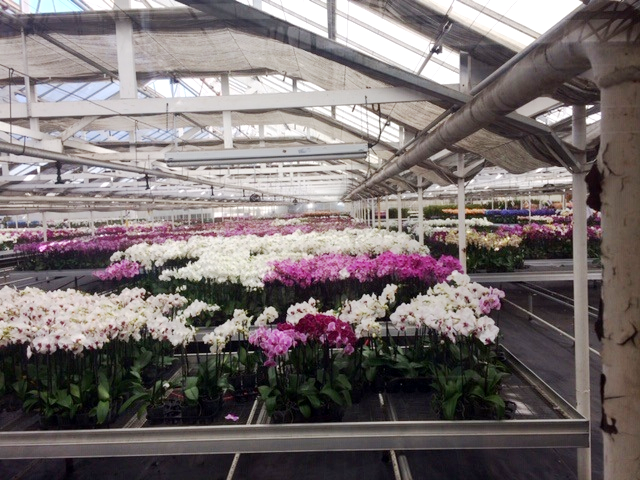 Please contact the auction coordinator if you need additional information!
---